Activity Details
Zhongshan Symphony Ferris Wheel is located in the Xingzhong Square
Being the landmark of the city of Zhongshan, it is the highest ferris wheel in the west bank region of Pearl River. The structure is 106 meters tall and the wheel has a diameter of 83 meters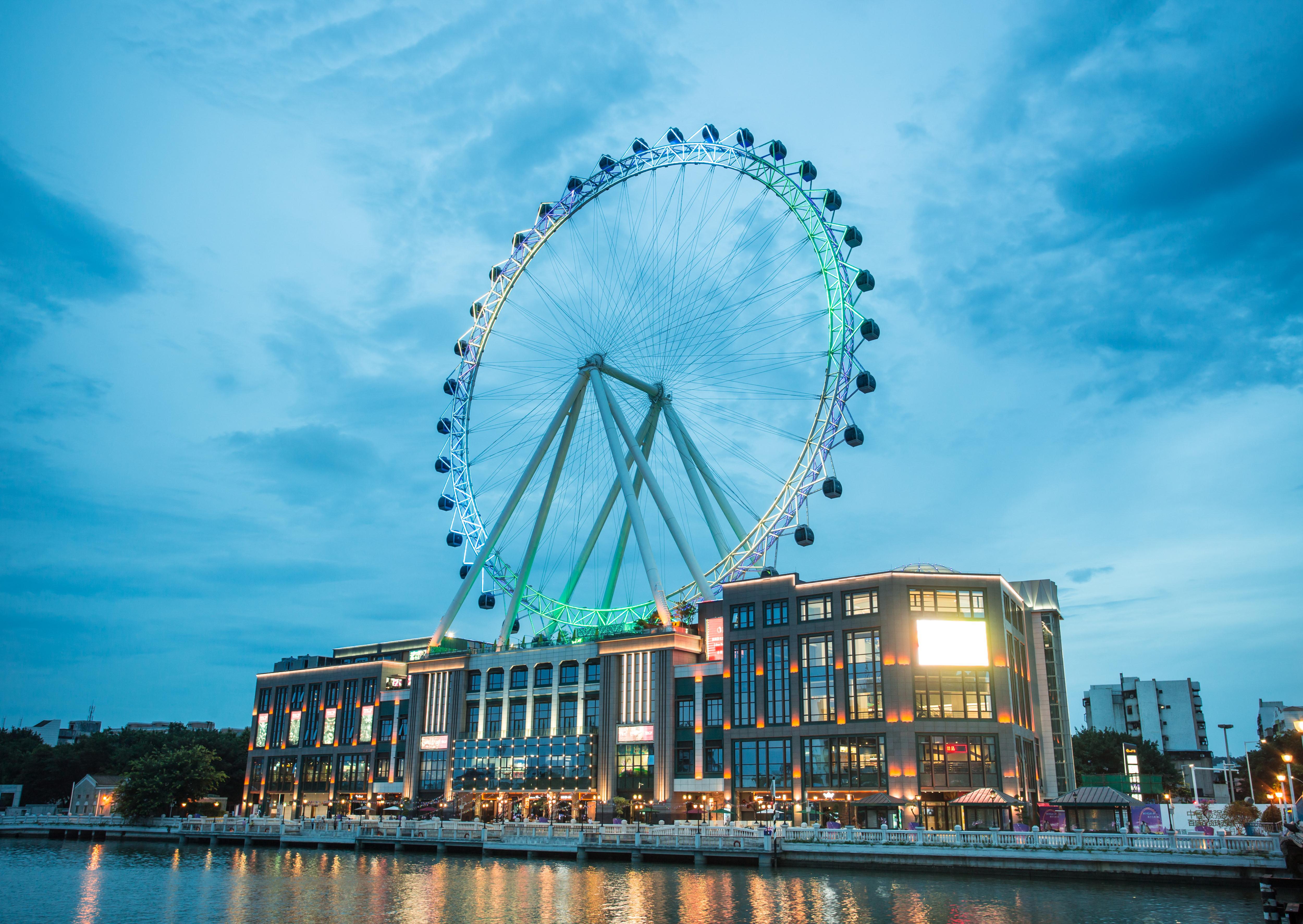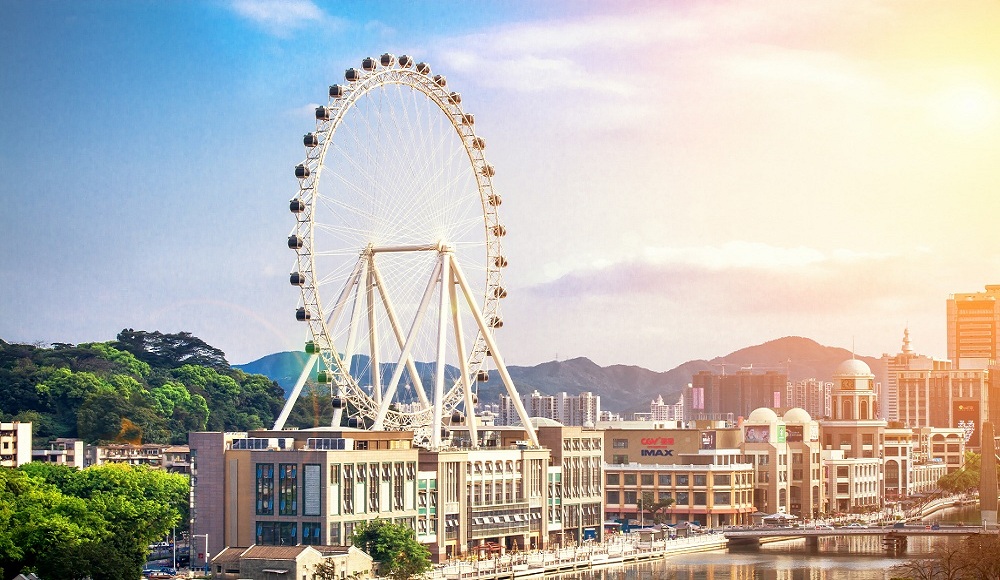 The wheel's 32 air-conditioned passenger capsules could hold up to 288 tourists, with each one holding 6-8 persons. The wheel rotates at 20 cm per second so that one revolution takes about 20.9 minutes. Nearly 800 visitors could see the panoramic skyline of the city in an hour. In sunny days with clean air, people could see the urban scenery 10km far away when reaching the 110-meter top point of the facility, height equivalent to that of the 32nd floor
Huancai Ferris Wheel is the landmark of Zhongshan with functions such as tourism, entertainment and consumption. It has a similar design with the 165-metre Singapore Flyer. However, what makes it special is that it is built on a four-story building. Huancai means colorful and magic in Chinese, it is given this name as it is lit different colors with excellent lighting effect at night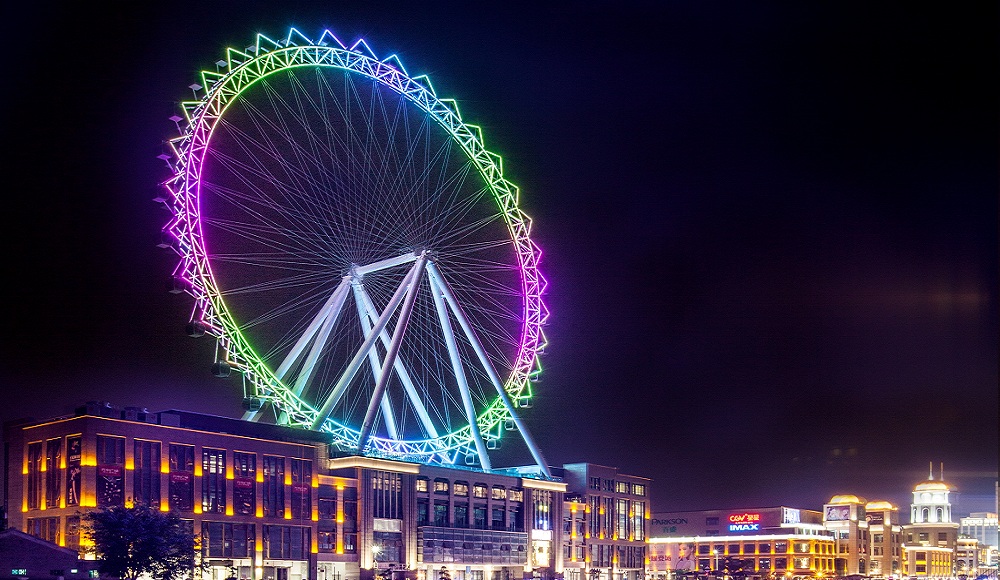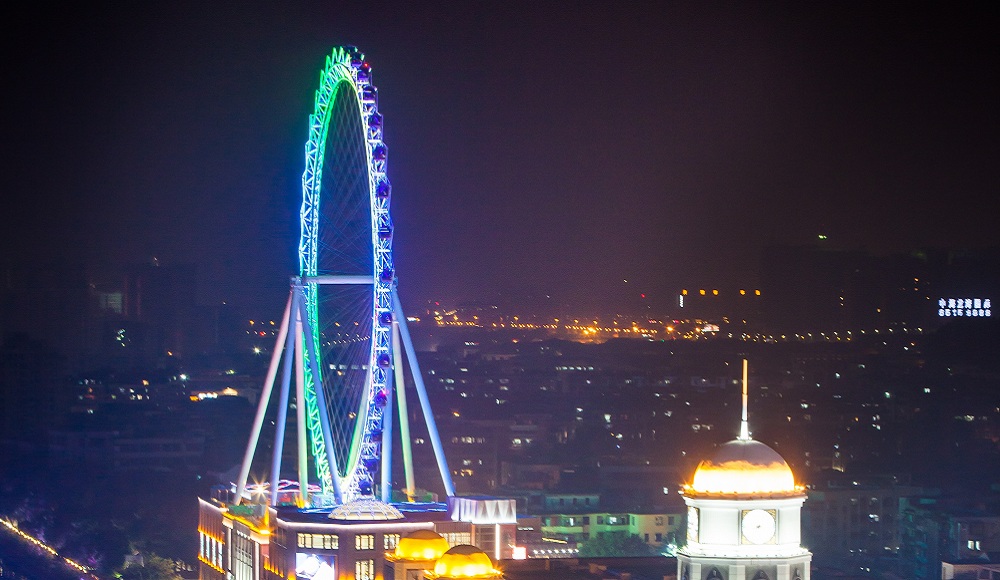 Address: 5th Floor, No. 9 Fengming Road, Shijie District, Zhongshan City, Guangdong Province (5th Floor, Building C, Improvement Square)
Opening Time: 10:00-22:30
Booking Activation Time
Booking can be used 2 hours after confirmation
Exclusions
Private cabin, food and other personal expenses.
Change & Refund Policies
Free cancellation at or before 23:59 on the date of use
Cancellations made after 23:59 on the date of use will incur a cancellation fee of 100%
Partial cancellation of this booking is not permitted
If you need to change your booking, please cancel and rebook
How to Use It
All times are given in local time
Please present voucher code to receive your admission ticket
If you want to enter the attraction on the same day as booking, please wait until 2 hours after booking to redeem your ticket at the attraction
Redemption Location: Ferris wheel lobby self-service ticket machine
Redemption Time: 10:00~22:00
Activity Essentials
The admission ticket does not include a private cabin. If you wish to be accommodated in a private cabin, an additional ticket must be purchased upon arrival.
Traveler Information
Adult: Height 1.21m+
Child: Height 0.9-1.2m
Free admission for children under 90cm
Important Information
Please provide your personal information and contact details when booking