Activity Details
•Located at Doumen district in Zhuhai, Zhuhai Imperial Hot Spring International Resort is 4-star Japanese style resort hotel and claims to be the first Japanese style open-air hot spring resort in China
Appealing to both locals and tourists, Zhuhai Imperial Hot Spring Resort has a multifunctional open-air hot spring, as well as more than a dozen different types of hot spring pools such as the natural hot spring Huaxing pond, the flowers and plants hot spring, the wooden hot spring, the coffee hot spring, the liquor hot spring, the waterfall hot spring, the sound wave spraying hot spring, the stone hot spring, as well as parent-child hot spring swimming pool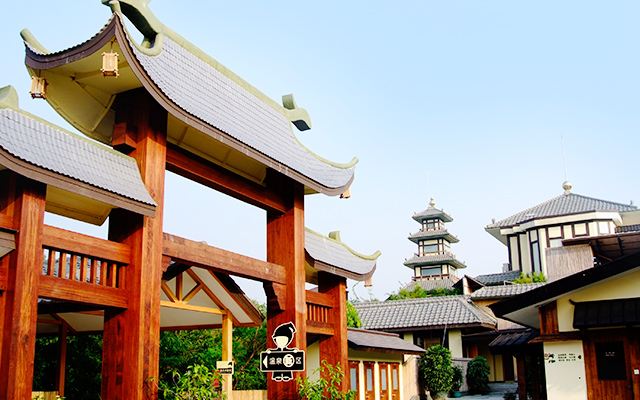 With the temperature at the water outlet reaching 70 degrees centigrade. The water contains more than 20 microelements such as lithium, bromine, selenium, iron, copper, strontium, manganese, zinc, arsenic, boron, iodine, fluorine which make it perfect for the treatment and pain relief of rheumatism, arthritis and skin disease, etc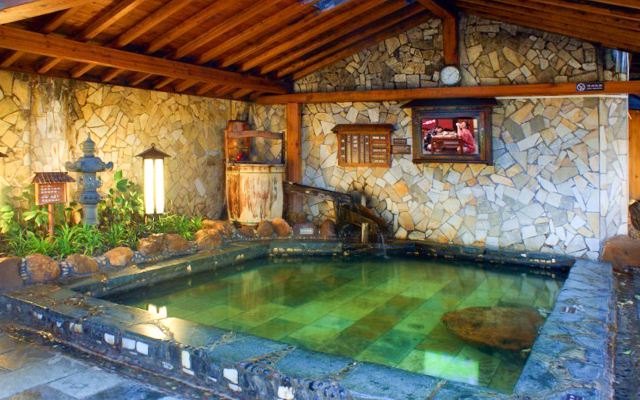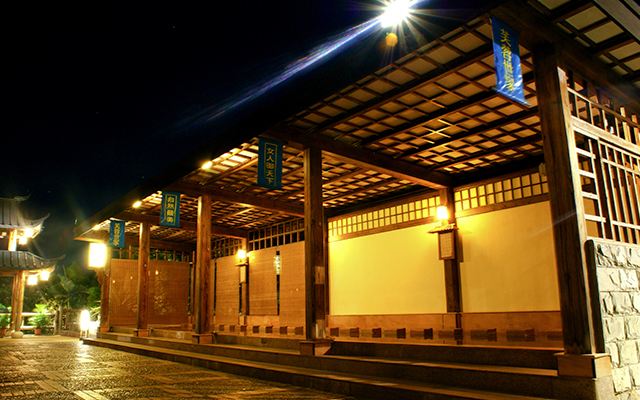 It also has constructed more than 10 sets of independent indoor hot spring pools for their distinguished guest to rest the room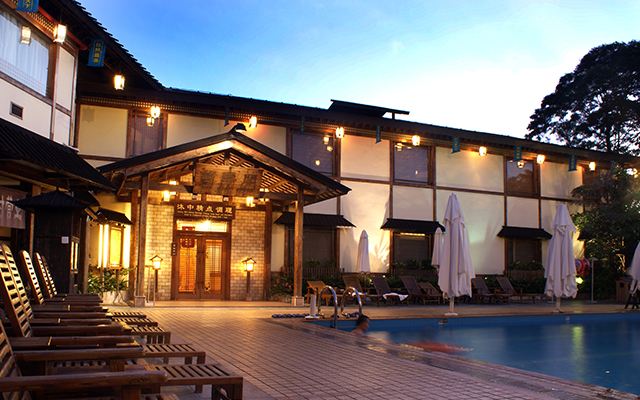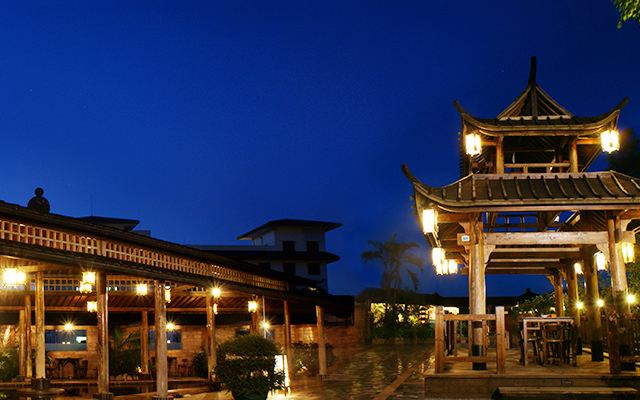 Various amenities are available, such as a business center, lounge bar, conference room, sauna and gym. Different types of massage are offered. Combined with a peaceful environment, Zhuhai Imperial Hot Springs Resort is ideal for a quick getaway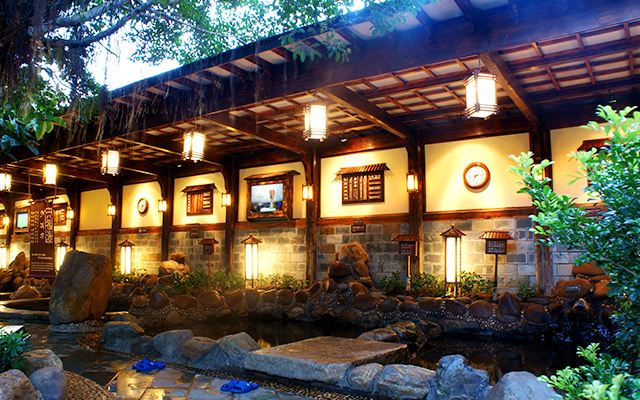 Address: Doumen Yu Hot Spring Resort, Zhuhai
Opening Time: Open all day
Inclusions
Admission Ticket to Yu Hot Spring/Buffet Dinner Voucher
Change & Refund Policies
This booking can be canceled free of charge at any time provided you have not used it. If you need to cancel it, please sign in to Trip.com to submit your cancellation
Partial cancellation of this booking is not permitted
How to Use It
All times are given in local time
Go to the self-serve ticket machine at the "Hot Spring Area" of Yu Hot Spring and use the QR code or confirmation number that Trip.com sent you to get your admission ticket. After getting your ticket, show your receipt at the front desk of the hot spring to get a key to enter the hot spring area.
Admission Ticket Redemption Time: 00:00~23:00
Spring Ticket Redemption Time: 00:00~21:00
Activity Essentials
Hot spring water temperature: 38–43°C
Featured pools: Huaqing Pool, Famous Spirits Pool, and Famous Woods Pool
Recreational activities/facilities: swimming pool
Outdoor hot springs: includes open-air hot spring
Waterproof bags for phones: provided
Lounge: offers coffee, milk tea, fruits, sandwiches, etc.
Meals not included. The temple fair feasts take place outside of the hot spring area. You will need to pay separately for those meals.
Traveler Information
Adult: Height 1.5m+
Child: Height 1.20-1.49m
Free for children height under 1.19m Children height of 1.2m-1.49m should buy tickets onsite
Important Information
Please provide your personal information and contact details when booking
Guests staying at Yunlai Inn in the Zhuhai Yu Hot Spring resort village who bought a package that includes the hot spring have unlimited access to the hot spring during their stay.
The facility provides bath towels. Guests staying at Yunlai Inn in the Zhuhai Yu Hot Spring resort village may ask for Japanese-style bathrobes. Feel free to enter the hot spring area wearing this robe.
Private hot spring baths inside guest rooms are available (you can reserve this type of room at the hotel).
Swimsuits are required in the bubble pools in mixed-gender areas.
We suggest bringing your own swimsuit.
The hot spring is open all day. Spending the night in public lounge areas is allowed. Your admission ticket is good for 24 hours after you first enter the facility. The swimming pool has limited hours.
If you are not staying at the hotel, your admission ticket is valid for the day of your visit only. If you leave the facility and want to re-enter, you will need to buy another ticket.